Best School ERP company. Product built in JAVA technology. Offering more than 35 modules. Thousands of reports offered for day to day functioning of schools. Fees management, Student management, School management, discipline, academic, result analysis, report cards, certificate generation, GPS enabled transport management system and much more to offer. Cloud based system but on the demand of school entire ERP can be hosted in school premises. Secure and reliable. Amazing support. User friendly interfaces. And many other features.
School ERP is a best solution for all Schools, Colleges, Universities etc. School ERP is designed to meet the unique and varying need of the schools, colleges, professional institutions and universities managing education system. It empowers institutions with a dynamic web-portal with individual dashboards for Students, Parents, Teachers, Staff Members and Management enabling them to have all the relevant information and communication from a single place. School ERP comprises Various Modules which manage the Student Academics and enhances Student -Teacher and Teacher - Parents experience while intergating with back-end administrative operations.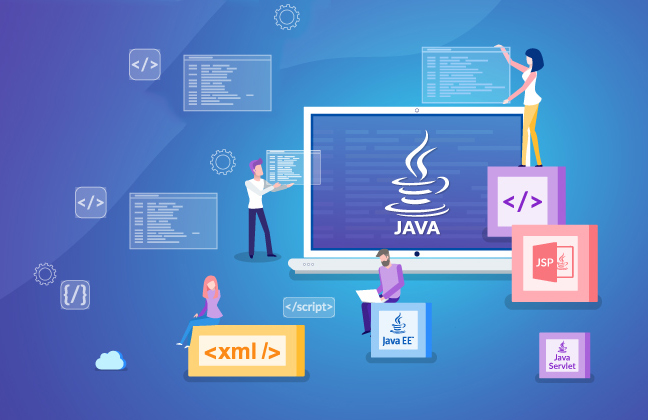 It provides intergrated set of modules to help teaching and study as well as core educational administration processes. School ERP Offered on SAAS (Softwares as a Service) model too, there for institution would not be requried to invest in hardware setup like servers, software intallations etc..the only infrastructute requried will be computer with basic internet connectivity. School ERP enjoys extremly secure login and authentication system.Intergartin with smart card, RFID, BAR code with extended communications capabilities including Inter E- Mail and SMS will be make School ERP mose preffered Solution for educational institutions information management.
We can CUSTOMIZE and Deploy in:
Individual School
Chain of Schools
Small or Large institutes
A few widely used School ERP Powered by AES

School Administration
HR Management
Student Management
Staff Management
Alumni Management
Subject Management
Class/Section Management
Event Management

Board Result Analysis
A unique program to get results according to one's needs.
Complete record of result to assess child's performance is very easy here.
Provide whole, compiled and separated subject wise result of a child or whole class on a single click.

Transport Management
No need to go or call for transport facility, it is easily available here on a single click.
Provide online GPS tracking facility to avoid any mishap.
Students are safe and sound while travelling with the school.
A framework for parents to ensure safety, regularity and availability of school transport at any point of time.

Mobile App for students and parents
A smart app to be operated easily on the mobile phones.
A time saving app for parents, students and school management.
Parents get updated with all activities, notifications and even homework also.

Examination Management
Ensures timely entry of marks by teachers.
School can have number of activities and sub activities.
Report card downloading and printing.
Full control of management over entire process.

Student Dossier Management
Admin can keep a check on student's record i.e. report card, attendance, remarks given by the teacher

Library Management
Online library record, a safe and reliable storage house for keeping all records of the library.
Record of books, entry of new books, requirement of any book all the functions can be performed on a single click on this link.
Keep records of issue and receiving back of books from students and staff as well.

E- Learning System
A quick network for transferring information knowledge view ides and much more on single portal.
A direct communication between student and teacher.
A two-way learning process about internet online studies and web knowledge for both teacher and students.
A multitasking teacher learning process.

Accounting
Reduces time span of depositing fee through online instead of visiting school.
A conditional a reliable sources of keeping all the records
Any kind of record regarding fees accounting structure expander related to school can easily be manage or checked by school management on a single click.
Parents can easily check, download and can be updated regarding the fee structure or any kind of charges i.e admission charges development charges online of their ward.

Medical Room Management
All kind of records regarding shortage, storage, demand of all type of medical required in the school medical room is available here.
Routine record of a child's health can be maintained here easily.
Parents can be updated or informed of any kind of health issue related to their ward through this application 24/7.

Timetable Management
Teacher and students can view their timetable any time 24/7.
Teacher can also update or arrange lectures according to the need and demand of the subject.

Online Admission
Online admission forms their submission uploading can be easily done on this application.
School management can easily update or make changes in the admission form at any point of time.
To avoid any kind of delicacy, hazard or cheating the copy of admission form is provided to both school and parent mail id.
A secure gateway of admission towards the development of a child.

Visitor Management System
To avoid any kind of mismanagement this application help to keep the record of each and every visitor in the school.
Ensures the safety of the child in case of any emergency.

TC Generation Process
Parent can any time draft an application regarding the withdrawal of their ward from the school.
School provides online TC of the student after satisfying with the application submitted by parent.
Parent can upload the TC Either from the school website or on their mail id.

Skill Based Program
Different co-curricular activities for the overall development of the child are available here.
Students can participate or perform the activities or quizzes of their wish.

Report Processing System
Flexibility in maintaining and updating all kind of reports
Report card can be customized graphically or pictorially.
Any report can easily be search and viewed and any point of time or any span of time.

Discipline Management
A pedagogy to overlook child's psychology throughout the term.
A detailed explanation of child's behavior.
Overview on the overall the development of child.
A check on disciplinary issues by issuing card, giving remarks and report to parents.
Aware the parents regarding day to day behavior of their ward.

Work Allocation System
The accuracy of allocation of work can be checked and revised by the school management.
Ensures the Unbiased and equal distribution of work among the staff.
Endowed with smooth functioning.

Inventory Management
A perfect record of inventory is available here.
Any kind of fraud or theft in the store room can be checked or caught through the inventory record.
Storekeeper  can maintain and present the inventory record whenever needed.
School Management can check and compare the record daily, weekly, monthly, quarterly, and yearly any time they want.

Online Teacher/Parents Feedback
A direct platform for the teacher and parents to express their views through this portal.
A medium for the school as well as for the parents to rectify, to improve or to change any kind of error occurred on their part.
Works as a storage or checklist for both the school management and parents for the betterment and progress of the child.

Alumni Management
A power packed medium to work as a link between alumin and school management
And Easy to catch or communicate with the alumni by the school management
A beneficial portal for a alumni to get any passed info. Or report from the school at any point of time.
Beneficial for the school to check the status and reports of the alumni before giving to their ward

Inter Messaging Facility
A link of communication for all the related persons.
Any type i.e. length or short message can easily be conveyed at any point of time.
Messages are not limited up to a specified medium, can be conveyed with any kind of attachment or link.
Working as a medium to update the management, teacher and parents regarding all info, Event, Activity, etc.

Parent Teacher Interaction
Medium of direct communication between parent and teacher.
A Perfect channel for a parent to know about their development.
A source of solving issues related child's psychology as a team by the school teacher and parent.
A framework working together for the betterment and progress of a child.