Ignore Cyber Security at your peril
Cybercriminals are now more sophisticated than ever before. Not only large corporations but also small enterprises are viewed as easy prey. Once they obtain access to your network, they can destroy your business and its reputation.
Secure, reliable and flexible
However, such a complex peril does not necessitate a complex or expensive solution to counteract it. Our cyber security services provide effective and efficient protection for your business. Check out the different options: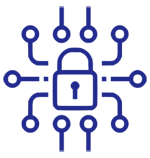 Cyber Essentials Scheme
Is your cyber security protection nearly null? Utilize this scheme's resources, and we'll provide recommendations on how you can comply with our Basic or Plus Cyber Essentials Scheme, based on your budget.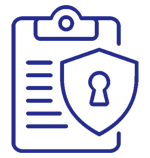 Cyber Security Audit
Are you confident that your organization could withstand a sophisticated cyberattack? If you select this audit, we will evaluate your current configuration and provide a report detailing how it can be enhanced.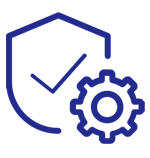 Cyber Security Service
Cybersecurity is included within our Managed IT Support programs. Additionally, we can provide managed firewalls, robust security software, managed backups, encryption, and multi-factor authentication.
Cyber Awareness Training
The weakest connection in your organization could be anybody who uses a computer. With cyberattacks becoming increasingly sophisticated, if your employees lack cyber security training, the door is wide open for an attack. Prevent this by utilizing our weekly cyber security training, which is suited for everyone in your organization, from administrative personnel to management.